Christine Margaret Mary Clarke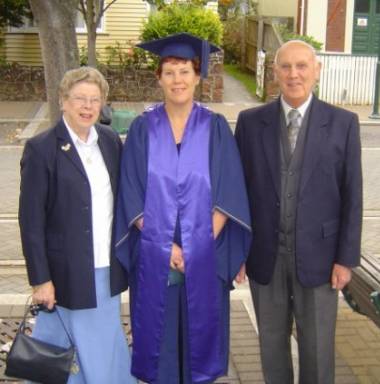 Mother: Margaret Ellen McEwan (March 7, 1936-)
Born 1959, at Timaru, New Zealand.
Christine works as a nurse, holding a master's degree in the field. She is currently a Clinical Nurse Manager.
Spouse: Kevin James Beadle
Married May 31, 1986.
Kevin drives milk tankers for Westland Dairy Company.
They live in a beautiful home overlooking the Tasman Sea.
Children:
M Benjamin Beadle (1986-)
F Laura Christine Beadle (1991-)
---
Return to Clarke Index Page.
---
Modified February 5, 2022