Jonathan Lowell Skavdahl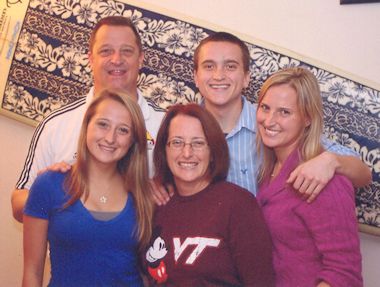 The Whole Family
Mother: Eloise Hale Mitchell (1924-1989)
Born 20 April 1962, at Seattle, King County, Washington
Jon is a retiredUnited States Air Force officer. He is now a civilian employee of the military.
Spouse: Diane Margaret McFarland (b. 1 November 1963, at Honolulu, Hawaii)
Married 23 July 1983, at Seattle, King County, Washington.
Children:
F Catharine Mary Skavdahl (1989-)
M Alexander Jon Skavdhal (1992-)
F Morgan Eloise Skavdahl (1995-)
---
Return to
Skavdahl Index Page
.
---
Modified 03-Jan-2013