Aletha Fern Osolin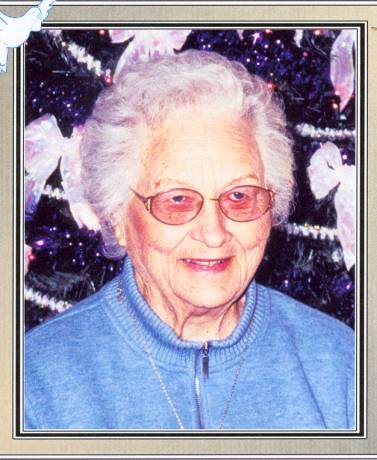 Father: John S. Osolin (1882-1961)
Born February 19, 1920, at Peabody, Kansas.
Died December 14, 2003, at Colby, Kansas.
Spouse: Burl Layman Holcomb (1909-1971)
Married December 21, 1940, at Boise City, Oklahoma.
Children:
Johny Burl Holcomb (October 10, 1948-)
Vicki Anne Holcomb (February 29, 1952-).
Aletha had a variety of occupations: telephone operator, clerk at filling station, creamery, and grocery store, farmer's wife, operator of filling station and motel, mail carrier, and realtor.
At the time of her death, she had five grandchildren and five great-grandchildren.
---
Return to Bowyer Index Page .
---
Modified June 21, 2018