David Lee Holcomb II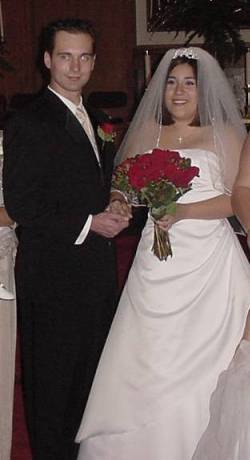 David and Jodi
Father: David Lee Holcomb (1955-)
Born September 20, 1978, at Launstul, Germany.

David graduated from the University of Arkansas in 2001, and is employed by Raytheon Company.
Mother of Katherine: Amy Heather Brown (January 8, 1977-).
Children:
Katherine Rebecca Holcomb, b. February 1, 2001, in Arkansas.
Spouse: Jodi Lea Alexander
Married September 6, 2003, at Little Rock, Arkansas.
Children:
Grace Elizabeth Holcomb, b. May 16, 2008, in Arkansas.
Sophia Rose Holcomb, b.November, 2009.
---
Return to Bowyer index page.
---
Modified December 3, 2009