Kevin James Harward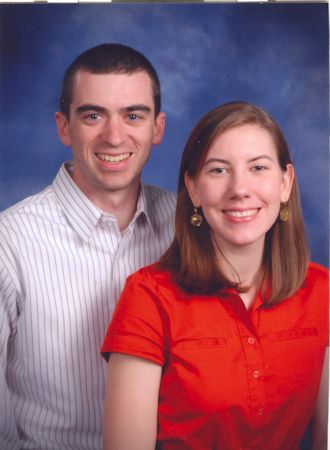 Kevin and Lara
Father: James Scott Harward (1957-)
Born 1986, at Hollywood, Broward County, Florida.
Spouse: Lara Elizabeth Mott (May 6, 1986-)
Kevin moved from Hollywood to Marietta, Georgia, as a baby.
Married May 17, 2008.
Kevin is a graduate of Appalachian State University in Boone, North Carolina, and now works for J W Hampton Company in Boone.
Children:
---
Revised December 7, 2022
---
Return to Bowyer Index Page.
---
Modified October 24, 2018