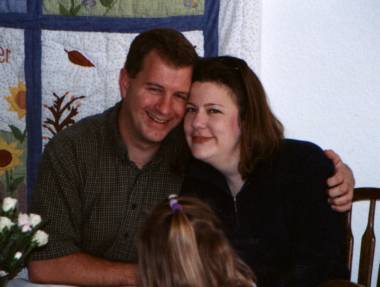 Father: Ervin Ferdinand Bartel, Jr. (September 28, 1930-September 13, 1995)
Born December 23, 1969, at Glendale, LosAngeles County, California.
Spouse: Monette Frankle (July 7, 1971-)
Married March 30, 2002.

Brent Bartel became an Eagle Scout and graduated from Westmont College in 1995. At Westmont, he wrote news five days a week for the campus radio station. He was also interested in sports and computers. After graduation, he taught special education in the Glendale, Burbank, and Santa Clarita school systems. He obtained a master's degree from Point Loma University in 1999.