William James Hansford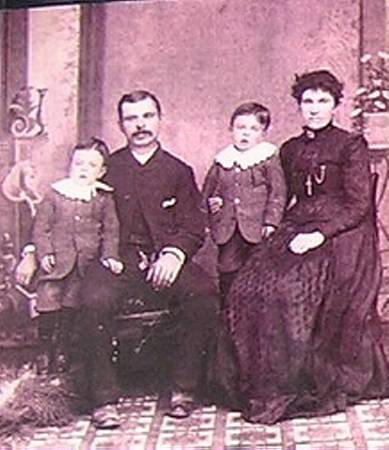 William, Emily, and two of their children
Born February 9, 1862, at Summerbridge, Buckfastleigh, Devon

William was a copper miner in 1881. He emigrated to North America some time before his first child was born in 1887.
Spouse: Emily Harvey.
Children:
William John Hansford (1887-1955)
Richard Hansford (1893-1960)
Myrtle Hansford
Frederick Hansford (1903-1960)
---
Return to
Hansford Index Page
.
---
Modified April 10, 2015