Samantha Hansford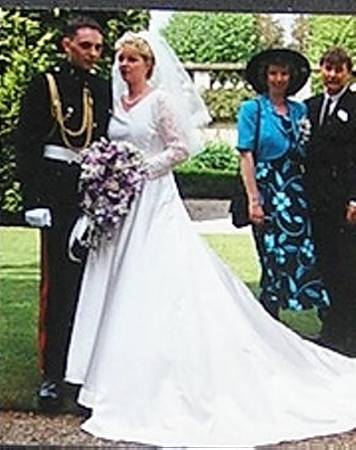 Samantha and Allan
Father: Alan Hansford (December 3, 1948-).
Mother: Kathy Morrison.
Born September 15, 1975

Samantha Hansford had the hobbies of art and swimming.
Spouse: Allan Ridler
Married May, 1998, at Paighton.
Allan is in the military assigned to Germany.
Children:
F Katie Ann Ridler (June 10, 1999-).
M Nathan Ridler (September 3, 2003-)
Return to Hansford Index Page.
---
Modifiede December 3, 2007