Joseph Thane Skavdahl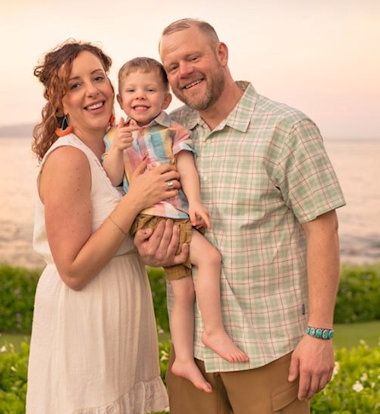 Joe and his family in 2020.
Mother: Jacqueline Sue Delatour (January 7, 1948-)
Born February 28, 1976, at Scottsbluff, Scottsbluff County, Nebraska.
Joseph obtained a doctor of veterinary medicine degree from Kansas State University in 2004. His practice is in Scottsbluff, Nebraska.
Spouse: Kristen Elaine Kramer
Married June 20, 2015.
Child:
Jasper Patrick Skavdahl (2017-)
---
Return to
Skavdahl Index Page
.
---
Modified January 30, 2020