Charles Jean (Chuck) Willard, Jr.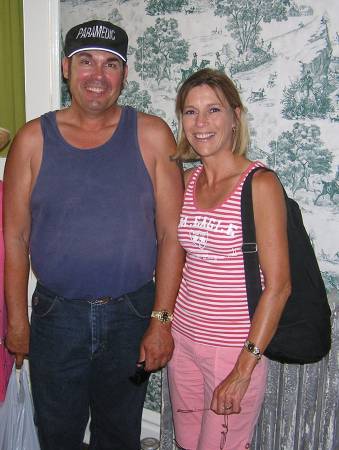 Chuck and Merry
Father: Charles Jean Willard (-1989)
Born 23 October 1953.
Spouse: Marilyn Beth (Merry) Bickel
Married 2 June 1973.
Chuck works as a rancher and as an emergency medical technician.
Children:
M Casey Jean Willard (4 February 1975-)
F Colleen Ann Willard (11 November 1976-)
F Nicole Lynn (Nikki) Willard (15 February 1980-)
---
Return to Wickersham Index Page.
---
Modified 20-Aug-2006