Joan Beverly Slater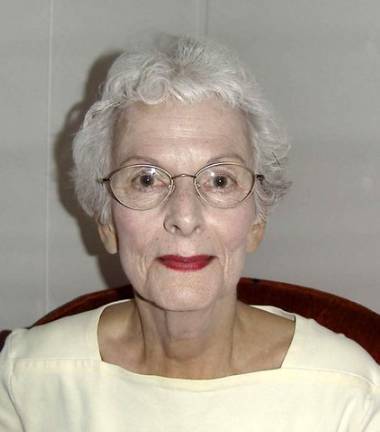 Father: George Hallam Slater (-1951)
Born November 11, 1931, at Montreal, Quebec.
Died May 2, 2010, at Thousand Oaks, California.
Joan received her Registered Nursing certificate from the Peter Bent Brigham Hospital School of Nursing (now the Brigham and Women's Hospital, part of Harvard Medical School) in Boston, Massachusetts, in 1951.
Spouse: Frederick Edward Jordan (-2016)
Married July 27, 1953, in Newport, Vermont. They lived in Poughkeepsie, New York, where Fred was an engineer with the IBM Corporation.
Child:
Bruce Frederick Jordan (April 19, 1955-).
Spouse2: Davis Cunningham (1916-June19, 1984)
Married December 3, 1970; divorced 1976.
Davis was an operatic tenor who sang with several opera companies, including the New York City Opera.
Spouse3: Laurence Putnam (-May 2003)
Married in San Diego, California, on July 14, 1979.
Joan and Laurence moved to the Great Smoky Mountains, where Joan continued nursing and Larry was a physical therapist. After retirement, they moved back to southern California.
---
Return to
Hansford Index Page
.
---
Modified May 14, 2016