Elizabeth Jane Hambly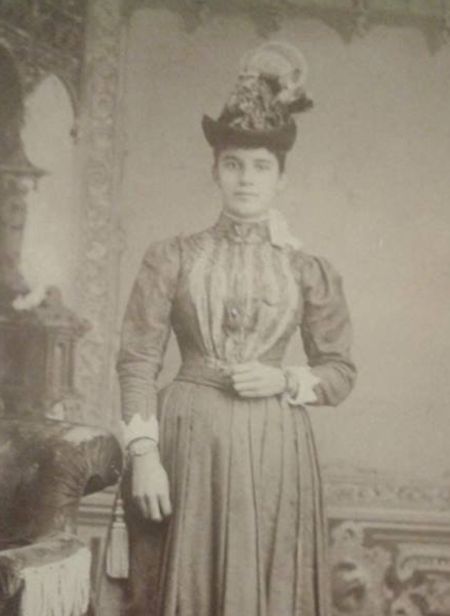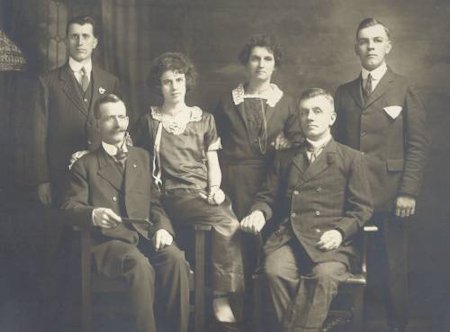 From Left: Charles Hambly, Richard Hambly, Isabel Hansford, Elizabeth Hambly, John Hambly, Frank Hansford (all in family of Benjamin Hambly)
Picture taken in May 1925
Mother: Ann Bennett Borlase (May 15, 1832-December 20, 1902)
Born September 29, 1871, at St. Austell, Cornwall.
Died October 6, 1925, at Torbrook Mines, Nova Scotia, of heart failure.
Elizabeth emigrated with her family to Portland, Maine, in 1885. The family stayed there about three months, before moving to Torbrook Mines, Nova Scotia.
Married June, 1893.
Children:
After Albert's death, Elizabeth took in boarders, which provided most of the family's support for two years.
Spouse2: John Stevens (September 18, 1885-1935)
John was one of Elizabeth's boarders.
Children:
M Walter Oscar Stevens (1909-1928)
F Winnie Savory Stevens (1911-1995)
M Cervin Kitchener Stevens (1914-1974)
---
Return to
Hambly Index Page
.
---
Modified May 29, 2014