Lesley Sue Nilsen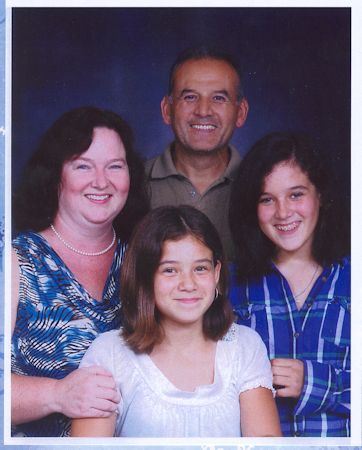 Sue, Julio, Amy, Karly
Father: Torbjorn Nilsen (1931-1995)
Born April 30, 1968. Sue works for Pall Canada, a filter manufacturer.
Spouse: Julio Caesar Duenas (1961-)
Married July 26, 1996.

Julio was born in Ecuador. He works in shipping and receiving for an automotive parts company.
Children:
Karly Elizabeth Duenas, born July 5, 1998.
Amy Victoria Duenas, born December 29, 1999.
---
Return to Hambly Index Page.
---
Modified August 9, 2006