Richard Henry Hansford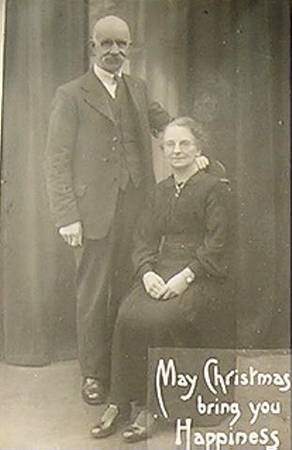 Richard and Elizabeth
Born December 23, 1866.
Died March 18, 1955.
Spouse: Elizabeth.
Richard was a copper miner in 1881. He went to Whit-le-head, Durham, and became an underground manager of a coal mine. He was a Conservative. Before his marriage, he offered to marry Elizsabeth Jane (Hambly) Hansford when she lost her husband, Alfred Hansford, but she declined the offer.
Elizabeth had a daughter, Olive, from a previous marriage.
Child:
M Thomas Hansford (1914-1997)
---
Return to Hansford Index Page.
---
Modified April 10, 2015