Angela JoyHansford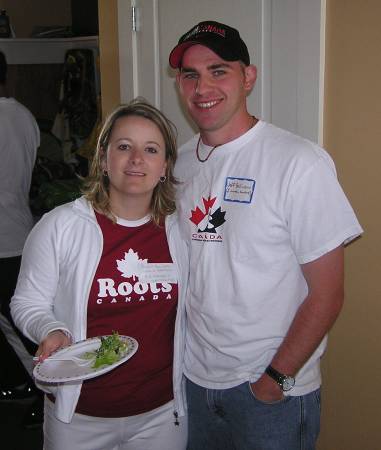 Angela and Jeffrey
Mother: Kathleen Anne Lobb
Born April 15, 1977, at Winnipeg, Manitoba.
Angela competed at the world level for synchronized skating for Black Ice- one of the top teams in the world.
Angela is a graduate of Durham College in Sports Administration and is currently employed by SunLife Financial Services as a field educator.
Spouse: Jeffrey Paul Belliveau
Married August 21, 2004.
Jeffrey is employed by Toyota Canada as a dealer liaison working from the Scarborough offices. They live in Ajax, Ontario.
Children:
Tyler Jacob Belliveau (February 14, 2007-)
Colten Joseph Belliveau (July 14, 2009-)
---
Return to Hansford Index Page.
---
Modified December 9, 2010