Donald Bruce Hansford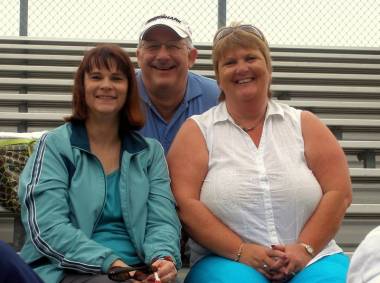 Mother: Helen Hazel Carson (April 10, 1928-August 7, 1996
Born August 26, 1955.
Donald lived the first 21 years of his life in the general area of Winnipeg. He and his two older brothers lived each day to put on their skates and walk down to the corner outdoor rink and skate all day. Don played organized hockey at eight, and at sixteen he was the captain of the provincial champions in Manitoba in the midget age group. He went on to be drafted by the Los Angeles Kings and attended their training camp in 1976.
Because of a shoulder injury, he had to drop down to the minors at Amarillo, where he met Diane Henderson in January of 1977. After their marriage on August, 20, 1977, in Amarillo, they moved to Nelson, British Columbia where Don played for the Maple Leafs in the Western Hockey League. Once they realized they were starting their family, they decided to leave hockey and return to Amarillo, where Don went to work for American National Insurance Company. He became a District Manager. He was also the president of the Hi-Plains Kiwanis Club in Amarillo. He played golf and coached baseball.
In July, 2005, Don went to work for Humana as part of the Medicare prescription drug initiative. He later worked for Physician's Health Choice as area sales manager for North Texas, and then Director of Sales. The Director of Sales position required a relocation to San Antonio, Texas.
In 2010, he opened his own Farmers Insurance agency. He is now Director of Medicare Operations with Superior Health Plan.
Don and Diane had the following children:
Kevin Hansford (b. October 22, 1978).
Wade Hansford (b. December 9, 1981).
Jill Lavay Hansford (b. June 20, 1987).
---
Return to
Hansford Index Page
.
---
Revised December 20, 2014