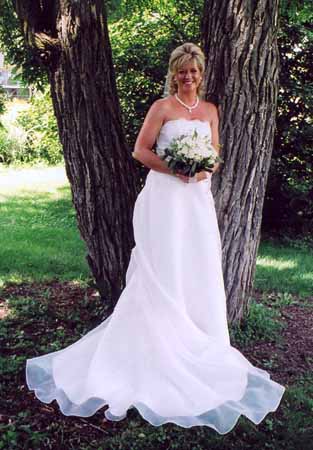 Father: Robert Biesenthal (December 19, 1931-)
Heather Biesenthal obtained a Bachelor of Science degree from the University of Western Ontario, and worked as a primary school teacher. She married Gregory Kent Peterson (b. August 16, 1963, at Minneapolis, Minnesota; son of Gordon Peterson and Mrs. Janice Jones) on August 1, 1992, at London, Ontario, with her Uncle Don officiating. They had the following children:
Nicholas Gordon Peterson (b. February 3, 1995, at London, Ontario).
Emily Katherine Ruth Peterson (b. January 25, 1998, at London, Ontario)
They were divorced, and she married
Spouse2: Iain Geuld
Married July 16, 2006.
Iain had two children from a previous marriage.