Thomas William Hansford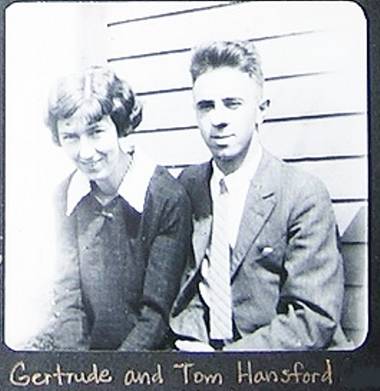 Jessie and her second husband, Percy
Mother: Amelia Jane Jarvis (1872-1933)
Born June 5, 1905, at Madoc, Ontario.
Died January 29, 1984.
Tom graduated from Tweed High School in 1921, and from the Ontario Business College. He worked for the Nichols Chemical Company for 42 years, eventuallay becoming chief clerk, and retired there July 1, 1968.
Spouse: Gertrude Clark (d. June, 1973).
Married 1927.
Tom and Gertrude lived in Gouverneur, New York, for most of their married lives.
Spouse2: Hazel Clancy
Married May 25, 1974.
Tom had no children.
---
Return to Hansford Index Page.
---
Created November 30, 2007