Frank Charles Hansford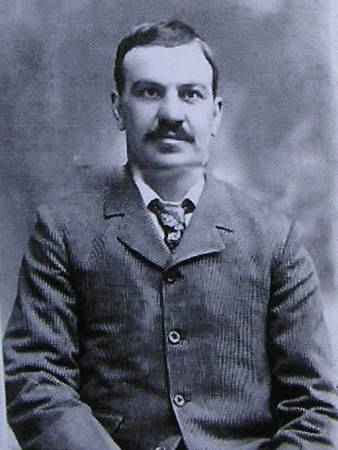 Born January 11, 1872.
Died September 23, 1912.
Frank Charles Hansford was a smart man. He was sent from Capelton, Quebec, to Sulphide, Ontario, to open a sulphur mine. While there, Frank and his older brother William pooled their money and went to Nova Scotia to escort brother Alfred (Fred) to Montreal for medical attention. The doctors discovered that Fred's lungs were too damaged, and nothing could be done. Frank became a mine captain for the Nichols Chemical Company in Sulphide.
Spouse: Amelia Jane Jarvis (b. July 3, 1872; d. October 26, 1933, at Kingston General Hospital)
Married August 30, 1904.
Amelia was from Marmora, Ontario. They are buried at Victoria Cemetery in Tweed, Ontario.
Children:
Thomas William Hansford (1905-1984)
Jessie Francis Hansford (1906-1993)
Earl Bruce Hansford (1909-1979)
---
Return to
Hansford Index Page
.
---
Modified April 10, 2015