Katherine Gertrude Rose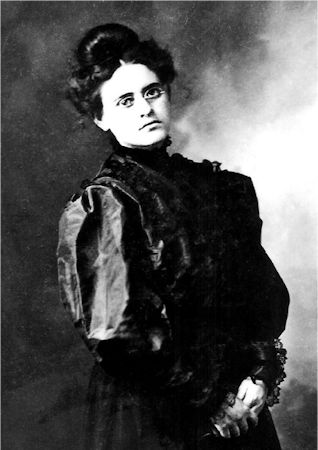 Katherine

Arthur, Carrie, and Katherine (brother and two sisters)
Mother: Christina Hannah Hecker
Born 10 June 1884, in Hampton, Franklin, Iowa.
Died 9 January 1974, in Dalhart, Dallam, Texas.
Spouse: Harlan "Harley" Delvin Grimm.
Married 19 January 1909, at Guymon, Texas County, Oklahoma. Harley was the son of John Davis Grimm and Mary Frances Myler.
Katherine was known all her life as Kittie, and some believe that was her actual name.
When she was first married, Katherine worked as a schoolteacher.
Children:
Florence Iris Grimm (21 May 1910-)
Pearl Noreen Grimm (9 September 1911-)
Rose Marie Grimm (21 October 1913-)
Alcie Mae Grimm (15 December 1915-)
Harlan Delvin Grimm, Jr. (ca. 1918-)
Kathryn Lee Grimm (1924-)
---
Return to Rose index page.
---
Created 22-Oct-2013