Michael Brian Harward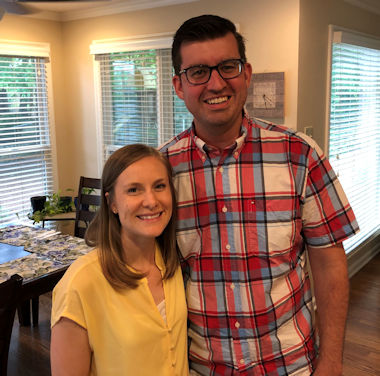 Michael and Laura Beth
Father: James Scott Harward (1957-)
Born April 15, 1988, at Atlanta, Fulton County, Georgia.
Michael is an Eagle Scout.
Michael is a graduate of Duke University in Durham, North Carolina in mechanical engineering.
Spouse: Laura Elizabeth Burger (1989-)
Married September 5, 2010, at Greensboro, North Carolina.
Laura is an Occupational Therapist.
Michael is Director, Financial Operations, at Surgical Care Affiliates, and lives in Arlington Heights, Illinois.
Child:
Kate Elizabeth Harward (2015-).
---
Return to
Bowyer index page
.
---
Revised December 8, 2015