Marian Frances Davis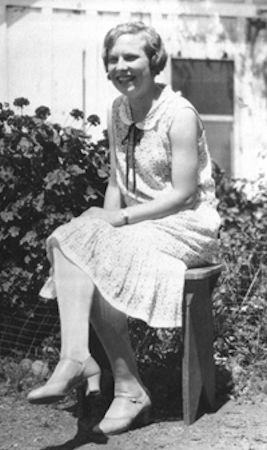 Mother: Luce Turato (1891-1947)
Born 29 March 1911, in San Francisco, California.
Died 22 August 1988.
Marian graduated from Heald's Business College, and worked as a bookkeeper and as a school matron at different times. She moved with her family to Vida, Oregon, where she worked as a chef. She was a member of Eastern Star.
Spouse: Samuel Cizmich (20 October 1906-5 February 1943)
Children:
Mildred Cizmich (1934-2012)
Kay Jean Cizmich (1935-1999)
Marilyne Joyce Cizmich (1937-)
Married January 19, 1944.
Children:
Karen Marlene Rostad (1944-)
Michael Philip Rostad (1948-)
Krystine Michelle Rostad (1949-)
Spouse3: Harry William Beale (1892-)
Married 1953.
Divorced 1961.
Spouse4: Hank Granada
---
Return to Galjanic home page.
---
Modified 22-Apr-2013